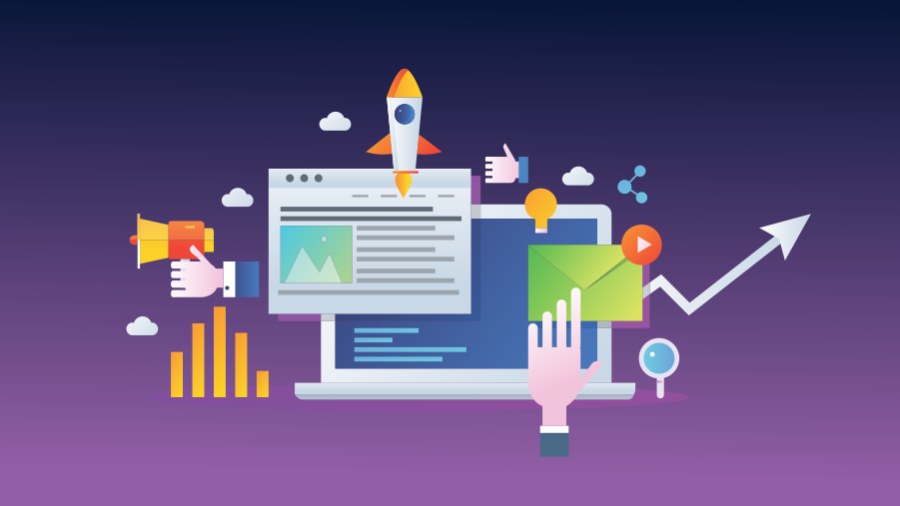 Quite often organizations evaluate and choose technological solutions in isolation, based on the requirement to satisfy a specific business need at the moment. Over time, Organization leaders and CIOs find that these disjointed choices cause many headaches in excessive costs, complex integrations and administrations, and limited interoperability.
There is a better way to go about digitally transforming your organization. First, resist the temptation of giving in to silo solutions. look at the big picture. Tackle first your overall communication, collaboration, and user identity platform. There was a time when you had to acquire and integrate a bunch of technologies to accomplish that goal. Today it is as easy as subscribing to Microsoft 365 Enterprise. A single platform, 100% interconnected to Microsoft Azure and hybrid data enter technologies to simplify your users' access to corporate repositories, Data & AI solutions, business applications, ERPs, CRMs, and more. One single identity and platform to rule them all!
By fully embracing the cloud, your organization will dramatically lower capital expenses in data enter infrastructure and management, thus freeing the time of your IT force to handle more pressing matters for the business. Furthermore, your time to market cycles will be greatly reduced because provisioning time on the cloud is considerably faster than in the average organization's procurement office.
If you dare to look further, you may even be able to do away with desktop computers and replace them with cloud-based Virtual Desktop Interface (VDI) alternatives, again lowering capital, utilities, operational, and support costs, all while minimizing security risks.
Once you pick your foundation for communication, collaboration, and identity management, you are ready to start addressing other challenges in the digital transformation roadmap. Before you go crazy buying custom solutions… look at all the powerful applications you already have in hand and make sure you make the most of them prior to making further investments in third party technology.
Let's visualize this with an example. Let's assume you work in an organization that has multiple branches, you are highly regulated, and you work with time sensitive and confidential data. You have plenty of mobile workers and often collaborate with external consultants and clients. Your management team needs to visualize sales trends quickly to assist in their decision making and your sales and marketing departments need to implement and monitor a formal methodology to track the effectiveness of your campaigns and to forecast revenue accurately.
After evaluating your wide range of needs, let's assume you chose Microsoft as your IT partner because it can deliver cost-effective solutions to all your needs. Let's see how that would work:
All your users will be connected with Office 365, a secure, highly flexible platform that can be accessed anytime and on any device
You implemented Microsoft Enterprise Mobility Suite (EMS) to handle identity management and user security, this in conjunction with Windows 10, eliminates the need to invest on anti-virus software for end-user workstations
Share Point is chosen as the main digital repository to negate the need to exchange papers in the organization
Microsoft Teams is adopted as the primary communication and collaboration tool, including telephony, allowing you to collaborate online, including guest participants from suppliers and customers, keeping every communication and documental component of your projects tidily collected in a single team site
For sales and marketing, Microsoft Dynamics Online comes to the rescue. Your accounting and operations people also take a look at the Dynamics financial and ERP functionalities
Legal is all fine with the selection once they realized that Microsoft has plenty of regulatory certifications, offloading many audit requirements to them
Microsoft Azure completes the picture, you begin with a hybrid data center, implementing first a business continuity strategy with Azure for your o pre-K servers and migrating over time these servers to the cloud to reduce the need to replace obsolete servers in the data enter.
Also in Azure, you find an excellent environment to setup on demand new development servers and to upgrade the applications to production virtual servers when your applications are ready for prime time
With all the data in the cloud, its time to visualize trends and business intelligence using PowerBI and other Data & AI services from Azure. Now it is possible to see the big picture again!
We chose to build this example with Microsoft 365 because we have found Microsoft to have the broadest scope of solutions to support the digitaltransformation of the modern enterprise. You may want to execute your own benchmark against other technology platform providers and determine if they are as complete and financially accessible as Microsoft.
Please bear in mind that you don't need to implement all of these solutions at once; that would be a daunting task! What you need to make certain of is that the platform chosen can meet your immediate needs and grow with you over time, with flexibility and cost effectiveness.